Dr. Gil Gambash, co-director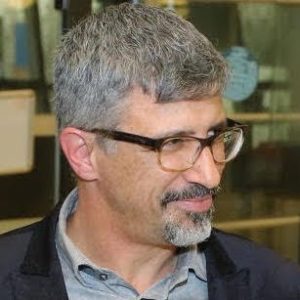 Gil Gambash is a classical historian, studying the ancient Mediterranean. He is the former chair of the Department of Maritime Civilizations and former director of the Recanati Institute for Maritime Studies at the University of Haifa. He is the co-founder and director of the Haifa Center for Mediterranean History.
His current projects include the preparation of a book on the Maritime Southern Levant, and a multi-disciplinary research on arid areas and their interaction with the maritime sphere, seeking to explain modes of primary production, habits of consumption, and economic dependencies. His recent publications include 'Governor of Judea and Syria: A New Dedication from Dor to Gargilius Antiquus,' Zeitschrift für Papyrologie und Epigraphik 2018 (with Assaf Yasur-Landau); 'Disheveled Tenacity: The North Bay of Roman and Byzantine Dor,' Journal of Maritime Archaeology 2019 (with Ehud Arkin and Assaf Yasur-Landau); and Bygone Fish: Rediscovering the Red-Sea Parrotfish as a Delicacy of Byzantine Negev Cuisine,' Near Eastern Archaeology 2019 (with Guy Bar-Oz, Ephraim Lev, and Uri Jeremias).
Gil spends the year 2020 at the Institute of Classical Studies in London as a Leverhulme visiting professor, working on ecological perspectives of Mediterranean societies.