Another publication in Società e storia by Dr. Umberto Signori!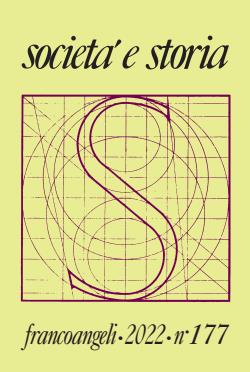 Congratulations to HCMH's research fellow, Dr. Umberto Signori, on yet another article published in the journal Società e Storia!
Consular participation in state surveillance did not seem to be the basis of the legitimacy of Venetian consuls in Izmir in the late seventeenth and early eighteenth centuries. By placing the Izmir consuls in a broader context in which the state rewarded the participation in a set of specific tasks of as many private individuals as possible, this article entitled "Between Misery and Reward : The Culture of Vigilance in the Experience of a Venetian Consul during the Early Modern Period", reassesses the often-debated and much-contested efficacy of consular information activity.
The article is also accessible via the torrossa website.