New publication by Prof. Gil Gambash, Dr. Beatrice Pestarino, and Dr. David Friesem!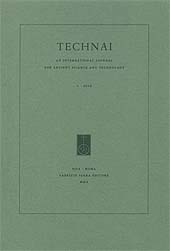 Congratulations to HCMH's co-director, Prof. Gil Gambash, post-doc, Dr. Beatrice Pestarino and research member, Dr. David Friesem, on their new article entitled "From Murex to Fabric : The Mediterranean Purple", published in TECHNAI, An International Journal for ancient science and technology!
The study of purple dye production in antiquity, though voluminous and elaborate, has neglected several essential aspects in the industry's chaîne opératoire. This article seeks to point out the biases which have led to the lacunae in relevant research, mostly having to do with excessive focus on specific sites and proximity to the coast. It provides a theoretical framework, and the analysis of two case studies – Ancient Cyprus and the Roman Aegean – and sets directions for future research. By doing so, the article suggests a broader view for the purple dye industry, which allows more room for the transportability of raw materials in the production process, and emphasises regional network solutions.